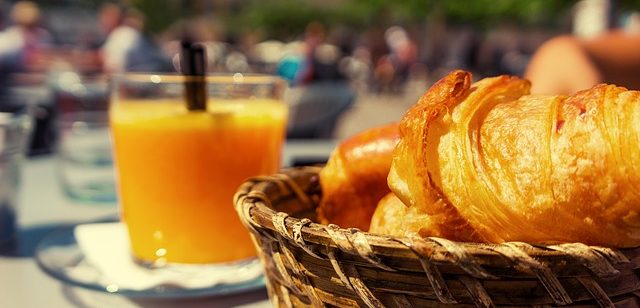 Brunch in Barcelona , The phenomenon.
Every one in the city of Barcelona, ​​hipster or not hipster, loves the "Brunch". Brunch is  the perfect mix between breakfast and lunch. ¡We love it! The brunch is the perfect meal for all those who like to go out on Fridays and / or Saturdays to have a nightcap or even the ones who loves nightlife until dawn. The brunch in Barcelona is the best option for those who love to wake up without wakeup during the  weekend, for those who love to meet friends and  eat at inappropriate times. But would you like to know ¿which are the best Brunch in Barcelona?
Let's dedicate this blog post from Hostalin Barcelona to explain the 5 best brunch in Barcelona. Or to be more fair, the ones we like the most.
Open your appetite! This weekend that you do not happen to organize a Brunch in Barcelona with who else you want.
TOP 5 – BRUNCH IN BARCELONA
 Trópico

In the heart of the Raval district in Barcelona, ​​we find this comfortable and cozy place characterized by the light. A restaurant  in which we can taste different Brunch's. What we like most about their menu is the myriad smoothies . The worst would be to make an election within the smoothies lists.  Indeed, we always have problems to choose; although, if we have to recommend one, one of our favorites is the Coconut Water Sandwich with fresh water. Super Fresh!

The menu of the Tropic gives us the opportunity to travel through countless places in the world without leaving Barcelona. Do not miss their Mexican ranchero eggs or the Colombian arepas.

Trópico c/ Marquès de Barberà, 24
2. Travel & Cake
This place is located in the Eixample neighborhood. Its Brunch menu makes us travel to the most exotic places on the planet. Among all the dishes on the menu we highlight the eggs benedict on hot dog ( A MUST TASTE if you go!)
And for sweetest and dessertpassion, you can choose donuts of infinite flavors. Without a doubt, nothing better than closing the brunch with a super tasty sweet donut.
Travel & Cake c/ Rosselló, 189
3. Granja PetitBo
Granja PetitBo is the ideal place to enjoy a Brunch on Saturday or Sunday.
Its variety of dishes delights all its diners. Its interior decoration is worthy of mention. Its recycled tables and chairs, its brick walls and lamps make you feel at home.
Not to forget mention, the bar , room and kitchen team who are unbeatable hosts.
It is more than two years since his landing in Barcelona and still stirs enthusiasm among Barcelona. In all its dishes predominate the natural products, fresh and of proximity. Ideal culinary offer for lovers of healthy food. A reminder for vegetarians, in the menu of Granja Petitbó veggies alternatives abound.
We recommend their quinoa salad or their delicious huevos rancheros.
Granja Petitbó –> Passeig de Sant Joan, 82
4. Federal Café
What was once a dream of two Australian entrepreneurs, today is a reality. Even more, it has been and it's still being a success.
The Federal Café has five locations, soon six: two in Barcelona, ​​one in Madrid (a second to open), one in Girona and another in Valencia.
Federal Cafe  is displayed in the city with two locations , both with great character and personality. Both Federal Cafe's  are locals where you breathe  cosmopolitan and trendy air.
Every corner of the Federal Cafe is steeped in natural light, good music and great service.
His team is always very attentive. Its aim is to make you feel comfortable, relaxed while tasting their varied Brunch. It is a must to remember that in their dishes they use ecological food products and  proximity food.
Among all the dishes we recommend the eggs and, of course, their sweet desserts. Impossible to miss his classic Carrot Cake.
There is no one who can resist their delicacies, good mood and embracing decoration. Yes or Yes, once in life you have to bet on Federal Cafe. 
Federal Café –> c/ Parlament, 39 & Passatge de la Pau, 11
5. Meatpacking Bistró
Ideal for young and not so young. Its culinary offer is a symbol of the Americanization of the Mediterranean.
In fact in its Brunch menu this clear trend is exhibited. Its cuisine is defined by the fusion between North American and Mediterranean cuisine.
Among the Anglo-Saxon dishes the most requested is the barbecued pork ribs. All a bastion "Made in USA".
However, for those who do not dare to such a calorie intake have other dishes such as the well-known tuna hamburger with wasabi mayonnaise.
Of course, its interior decoration is in total agreement with its culinary style.
That mixture is breathed in a New York environment. Tables and chairs that make us feel in the middle of filming Sex in New York.
Meatpacking Bistró, Travessera de Gràcia, 50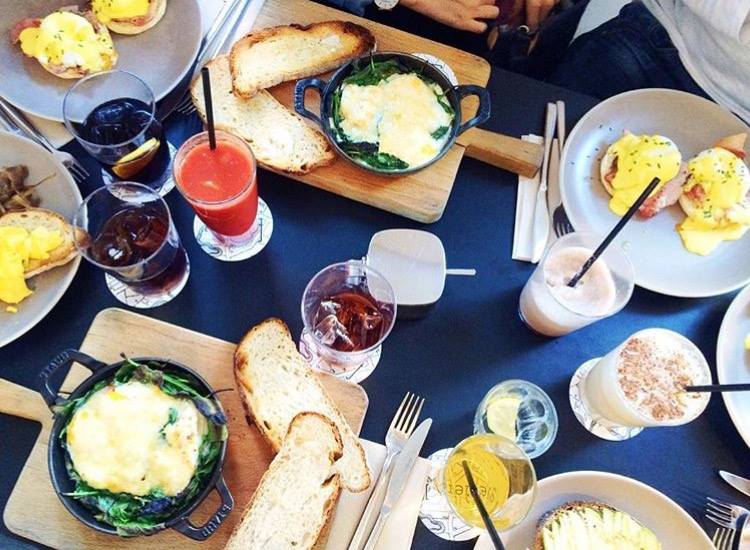 Hostaliners if you want to feel like real Barcelona citizen  the next weekend organize a Brunch in Barcelona. Share your experiences with us with the hashtag:
#Hostaliners