From April 27th to May 7th
If you are a film lover and you are in Barcelona from April 27th to May 7th , you have an unforgettable date at the D'A Film Festival.
The D'A is the Auteur Film Festival that since seven years ago offers the best independent cinema at present time in Barcelona. Are you going to miss it?
This year's edition counts  more than 100 sessions with a total of 74 films and 14 short films. Outstanding, all the films together counts with more than 30 international awards.
At  Hostalin we want to help you to choose among all this offer. For this reason we have prepared a selection of five essential films. Long live to a Barcelona cinephile!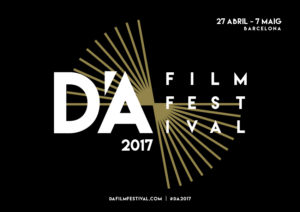 TOP 5 FILMS:
1) Personal Shopper, by Olivier Assayas
Who was going to say: Twilight star Kristen Stewart is becoming on its own merits in an independent movie muse. Here she plays an unhappy personal shopper who desperately seeks out signals from her twin brother, who has just disappeared. One of ghosts passed by the very personal baton of Assayas, one of the most important directors of the French cinema nowadays.
Language:  English
Subtitles:   Spanish
Sessions:    April 28th  at 8 pm, at the Aribau Cinema Club 1 // 7 th May at 8 pm at  the CCCB auditorium
2) Nocturama, by Bertrand Bonello
A gang of young people prepare a chain of attacks in Paris without an obvious cause
behind. When they have already perpetuated their actions, they end up in some department stores and they become fascinated by the luxury goods given by capitalism.  Nocturama is a dark and radical thriller that has already raised blisters at the Cannes Festival, where the Film was generally rejected as provocative. Maybe, is it really such a big deal? The D'A  give you the chance to value by yourself.
Language:  French
Subtitles:   Spanish
Sessions:    29th  April at 7.30 pm at the Aribau Cinema Club 1
3) Free Fire, by Ben Wheatley
From a provocative Film Director  like Bonello we move to another provocative film Director like Ben Wheatley. Ben doesn't mince one's words.
"Free Fire" is proposing us sucha a crazy. During the '70s: an arms sales negotiation between an Irish mafia from Boston and members of the IRA. Stupid arguments and an endless shooting. Impossible to refuse, you will not deny  it is an amazing starting point. Brie Larson, Oscar-awarded actress, is the main character. The actress  we recently saw her running like no one else running away from Kong's bugs.
Language:  English
Subtitles:    Spanish and Catalan
Sessions:    April 30th at 8 pm at the Aribau Cinema Club 1 // May 4th  at the Aribau Cinema Club 1
4) 20th Century Women, by Mike Mills
He already did with the amazing film  'Beginners' (2010) and does it once again on this great movie trip at the late 70's. Mike Mills, the film director,  knows properly how to pull off  from an  autobiographical record and build an outstanding  story. A bohemian mother (Annette Bening) persuades two young girls to sentimentally educate her son. The social changes of the period time and the punkmood are the two elements who invade the story. From another hand, actresses Greta Gerwig and Elle Fanning shine, at the same time, in this fun and deep movie proposal.
Language :  English
Subtitles:     Spanish and Catalan
Sessions:     May 1st  at 7.30 pm at the Aribau Cinema Club 1 // 7th  May at 7.30 pm at the Aribau Cinema Club 1
5) Paradise, by Andrei Kontxalovski
The film director of the mythical and very vindictive Tango and Cash (yes, you are right:  the eighties film of Stallone and Kurt Russell) decided years ago to move into the serious films direction. Challenging but successful. Now, in his eighties, he builds up a story about the Holocaust without falling into sensibility or efficacy. A contrasting and stylized black and white and the full of guilt characters talking straight to the camera are the key elements to provide enough distance and cannot die away into silence.
Language:  Russian, German and French
Subtitles: Spanish
Sessions: May 6th , at 5 pm  at the Aribau Club 1
We expect you enjoy as we use to.
Looking forward to get your opinions and  comment about  D'A and which is your favourite movie. Share it with us using #HostalinBCN
To close up, as David Lynch's at Mulholland Drive said:
SILENCE! The session will begin.
Practical information:
FILM VENUE:
Projection rooms:
Aribau Club
Gran Via 565-567
Metro: L1 i L2 (Universitat)
Bus: 9, 14, 50, 56, 58, 59 and 66
Bicing: Pl. Universitat
Auditori CCCB
C / Montalegre, 5
Metro: L1, L2 and L3 (Catalunya i Universitat)
Bus: 7, 9, 13, 14, 16, 17, 20, 24, 37, 41,42,50,54,55,58,62,63,66,66,68,68,91,120, 121, 141 and H12
Bicing: Rambla Raval 13 / Rambla del Raval 20
Further details & tickets in advance  at D'A Film Festival website: https://dafilmfestival.com/en/